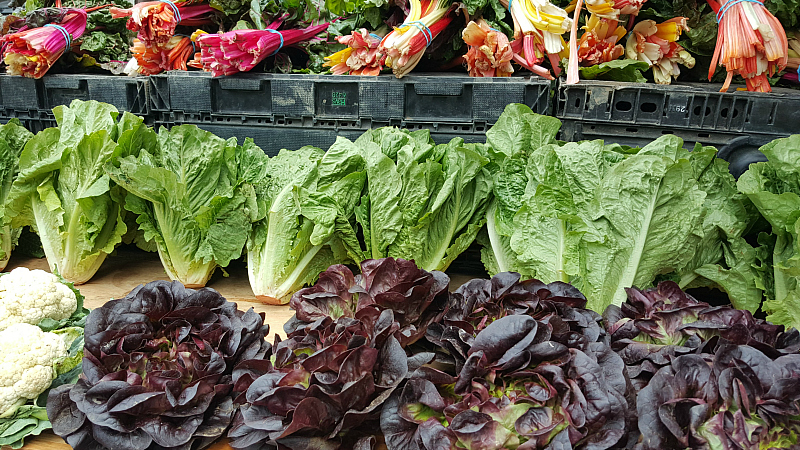 Carmel Farmers Market
We always enjoy stopping by farmer's markets and farm stands, when we're traveling. Monterey County is a frequent travel destination for us, so we've been to the Carmel farmers market several times.
The market is held weekly on Thursdays from 10am to 2pm. The vendors set up on 6th Avenue between Mission and Junipero, so it's an easy walk from most of the Carmel by The Sea hotels. There is free parking along the street, if you are driving. It is adjacent to Devendorf Park, so you can relax on a bench and eat fresh picked strawberries and other treats after you're done shopping.
This market is smaller than the ones we frequent in Southern California. It has about a dozen booths, but that was plenty. The assortment of vendors is great, so we were able to find a little bit of everything. On this visit we bought fruit to take back to our hotel and enjoyed ready to eat snacks and baked goods.