Have you ever been shopping in Tijuana? Shopping in this border town can be a whole lot of fun, and you can get some great deals.
Avenida Revolucion (Revolution Avenue) is the main tourist area in historic Downtown Tijuana, which is great for shopping. We also like to shop where the locals do, so we went to Mercado Hidalgo on this trip. Both areas are fun, however, prices are lower when you shop like a local.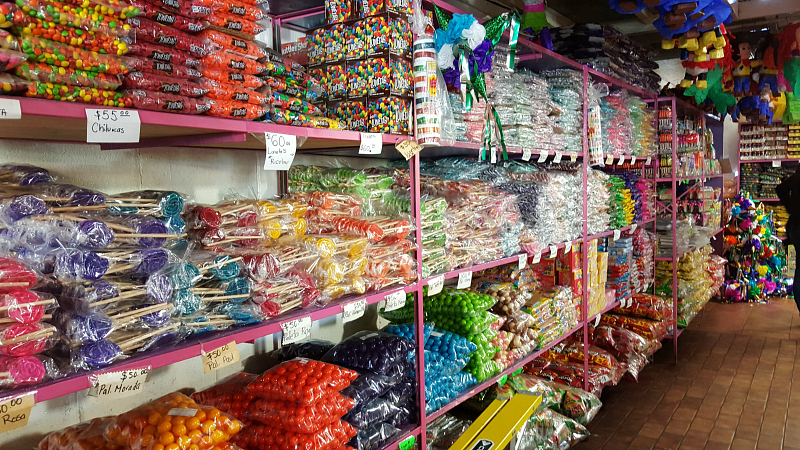 Savings are significant when you need a lot of candy. The bright colors look so inviting that, as a result, you may end up picking up more than you intended.