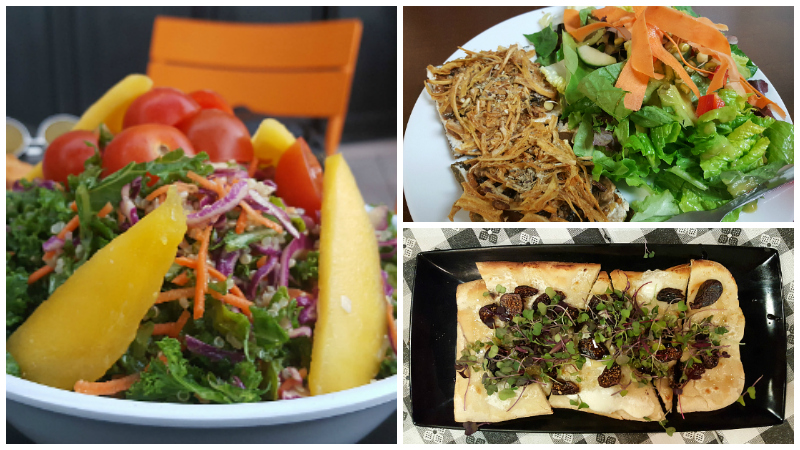 There are a whole lot of vegans, vegetarians and others with dietary restrictions in Southern California. There are some great vegan restaurants and there are also food trends that are the exact opposite of vegan. Restaurants add duck fat and bacon to vegetables, entrees and desserts making it hard for vegans to even stick to the side dishes.
The vegan friendly restaurants that do exist in Orange County are fantastic. A few of my favorites are:
Healthy Junk in Anaheim – 100% Plant Based
Veggos in Lake Forest – Vegan AND Raw
Green Tomato Grill in Lake Forest and Brea – Vegan Friendly
Barbonzai in Lake Forest – Mostly Vegan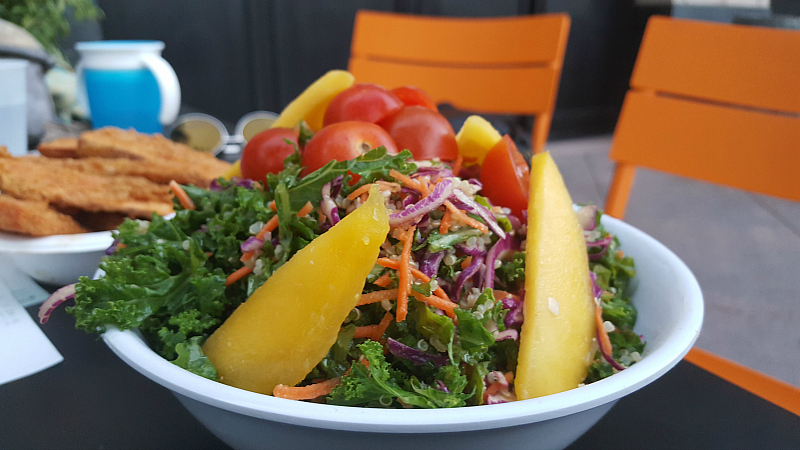 Healthy Junk is 100% vegan. Even their disposable spoons and cups are plant based.
The food at Healthy Junk is mainly vegan versions of "regular" food. The restaurant serves burgers, tacos and sandwiches that are made to be similar to their meaty counterparts with plant based "bacon," stake, chik and tofu "eggs."
Vegans can order anything and meat eaters will be happy to enjoy a meat-free meal.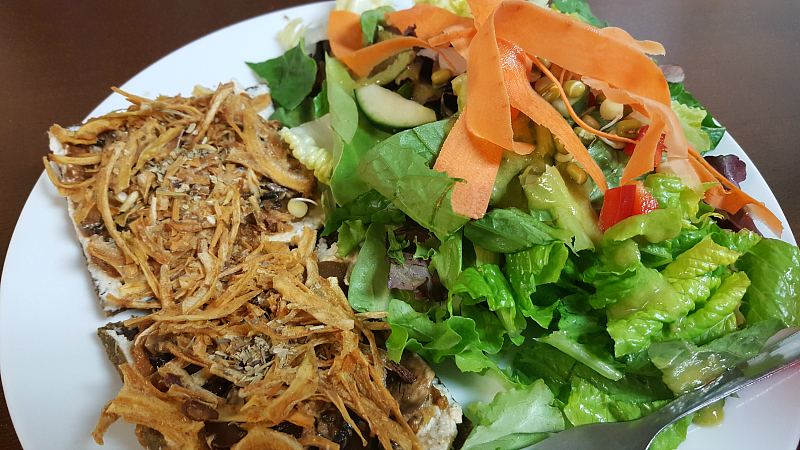 Veggos Healthy Food Bar is both vegan and raw.
With raw added in, this food is very different than the standard American diet and makes it different than other vegan restaurants. Raw bread and brownies are not at all similar to bread and brownies that are made with eggs and have been baked. They are good, just different.
I love the food at Veggos and have even been there with a carnivore who liked the food, but raw is not for everyone. If you've already had this type of food or are adventurous, you just may like it as much as I do.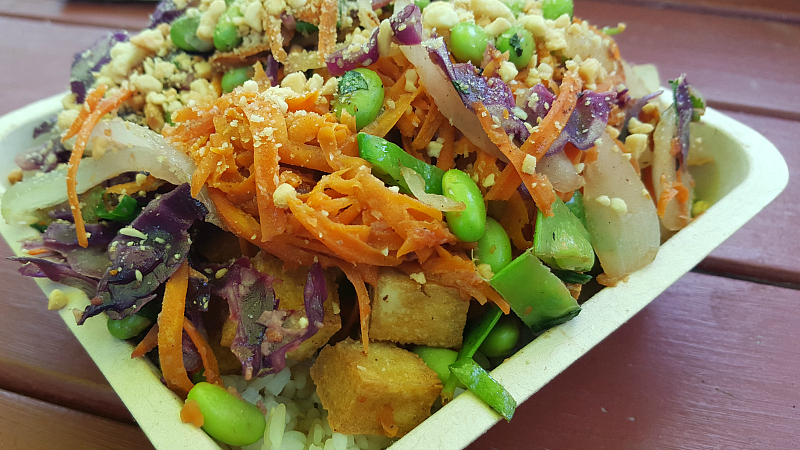 Green Tomato Grill has locations in Orange and Brea. I've been to the one in Orange many times.
Meat and other animal products are on the menu, but the restaurant is vegan friendly. The are also  happy to work with other dietary restrictions. The menu has a lot of vegan options and they are clearly marked, so it's easy to figure out what you can eat.
I usually go in for lunch and have a bowl or wrap. They also have a breakfast menu that I'm told is very good.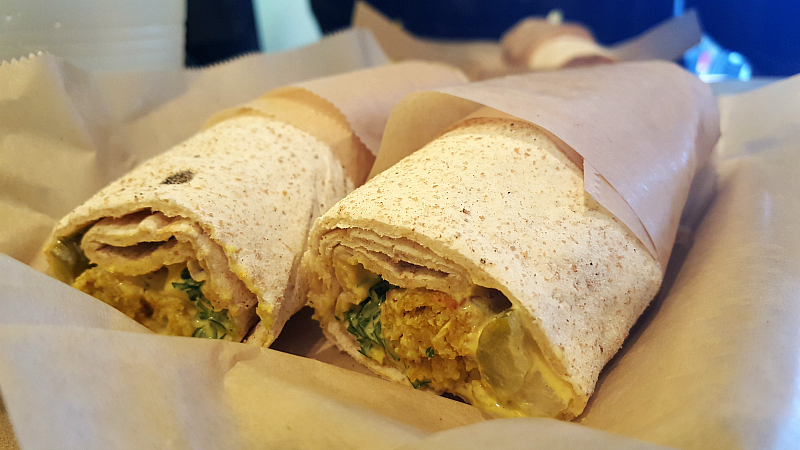 Barbonzai in Lake Forest is mostly vegan. There are a few meats on menu and some sauces made with yogurt. Vegans can order most of what is offered. Staff is helpful and can answer questions about ingredients.
The falafel is excellent and can be ordered in a wrap or bowl. Also, the fresh pita and flatbread are delicious with hummus, as a pizza or with dessert fillings.
The restaurant is good for vegans and their carnivorous friends who may or may not decide to order something with meat in it.
Each of these restaurants is unique and I will happily go back to all of them. They use fresh ingredients that can fill you up and leave you feeling good. Vegan restaurants are a good choice for anyone.