Is staying in a Big Sur cabin on your bucket list? Finally, we made it happen after dreaming about it for years. The experience was magical!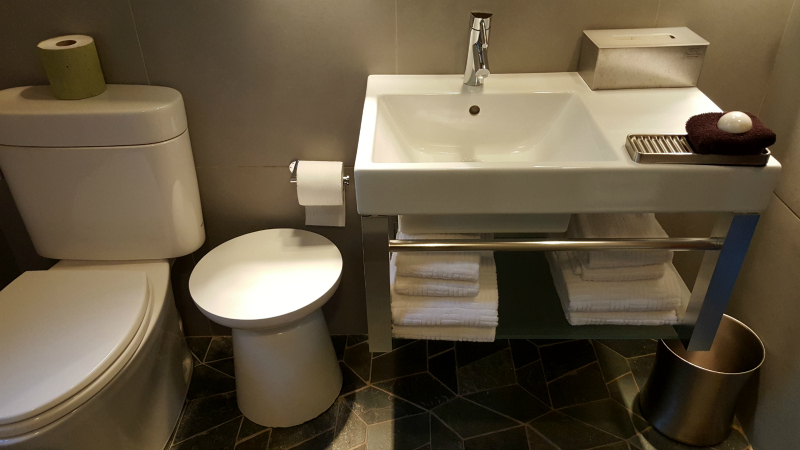 Roughing it in a cabin? Not here at Glen Oaks.
The bathroom had all the modern conveniences, including a large walk in shower with room enough for two. Therefore, this is not roughing it at all.