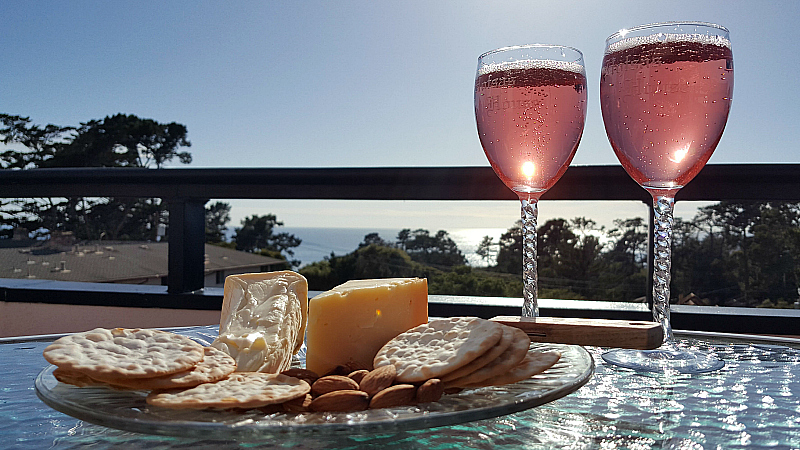 Carmel by The Sea
We always love a hotel with an ocean view and Hofsas House has them! The family owned boutique hotel is located in the quaint Northern California beach town of Carmel by The Sea. It's a great place to stop for a single night or an extended vacation.
The hotel is casual and comfortable and is suitable for a family vacation or a romantic couple getaway. It looks like a two story building from San Carlos Street, but there are actually four stories. When you head down the steep driveway, you'll see that it is built into a hillside. The parking lot, swimming pool and first two floors  are below what is visible from the street.
My room on the fourth floor had a king sized bed, fireplace and kitchenette. There was plenty of space to get comfortable and we felt right at home.
The pool is heated year-round and I had a good time swimming laps at night. Also, it was wonderful to relax in the European dry sauna each evening just before bed.
Breakfast is served in the lobby each morning. You can either sit by the fire there to eat or you can take a tray of food to your room. We had our choice of fresh pastries, yogurt, fruit, coffee, tea, juice and hot cocoa.
Hofsas House Photo Gallery