Mexico is a favorite vacation destination. While I am capable of roughing it, a luxury all inclusive Mexican resort is generally my first choice. I had a great experience at Villa del Palmar Loreto.
The resort is just south of the village of Loreto in Baja California Sur and the views of Danzante Bay and the Sea of Cortez are stunning. It's easy to relax and enjoy a pampering vacation.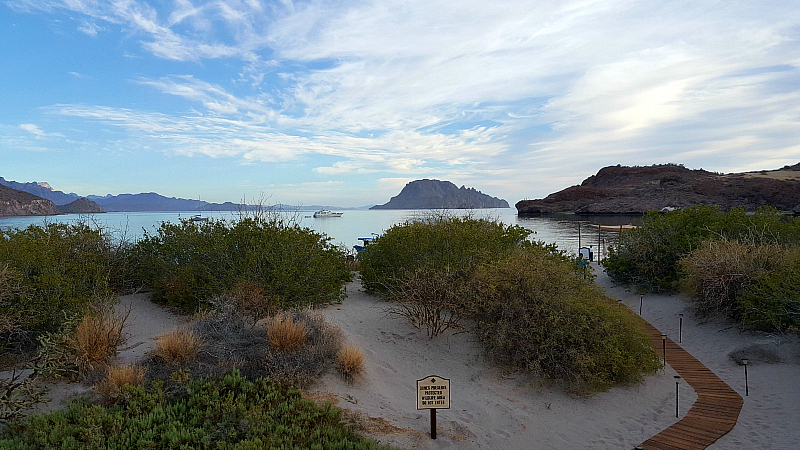 It's a very short walk on the wooden path to get to the beach. From there, you can connect to miles of hiking trails.